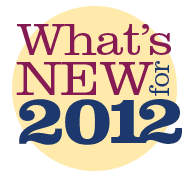 What the Joint Commission Changed for 2012:
What we've changed about our products:
Roll out the 2012 National Patient Safety Goals with
I.D. Peek-a-Boos.
I.D. Peek-a-Boos™ feature the 2012 Goals on the front, Universal Protocol on the back along with a drop down featuring the staff members role. Cards are completely customizable. We can do a custom order with as few as 25 cards. Learn more...

Don't see a National Patient Safety Product that you need?


Our custom order department can produce anything that you may need to support the Joint Commission's 2012 National Patient Safety Goals. Most items have very small minimum orders (e.g. 10 posters, 100 mouse pads, etc.) Give us a call at (877) 646-5877 and we'll be happy to help.


OUR PRIVACY POLICY: We won't share your personal or business information with anyone - for any reason - ever!


© 2023 Healthcare Inspirations. All rights reserved. Pocket-Guide Series, Pocket-Guide to Pain Assessment, HealthTex, Badgie Cards. Peek-a-Boo, Comfort-Flex, and "I Wash Because I Care", "Clean Because I Care", "I Got My Flu Shot, Did You?", "Get Smart About Flu!", "Patient Safety 1st", "It's OK to Ask!", "Patient Safety Starts with Me!/Us!", "Clean Hands Can Stop MRSA", "Taking Caring to Heart", are trademarks of Healthcare Inspirations. Company and product names used throughout this site are trademarks of their respective companies. Although every effort has been made to make this website accurate - we cannot be responsible for errors in price or content. Products and prices are subject to change at anytime and are subject to prior sale. Healthcare inspirations is not affiliated with the Joint Commission®, which owns the Joint Commission trademark.